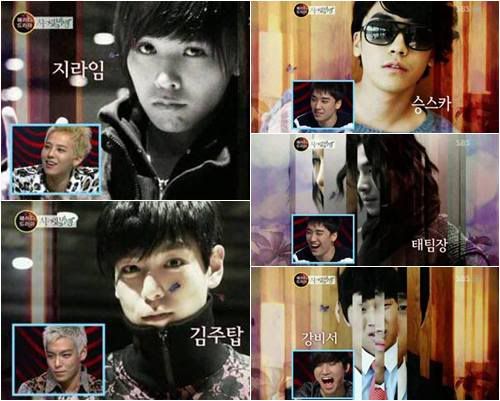 Big Bang's parody of 'Secret Garden' which is called 'Secret Big Bang' has recently drawn much attention of both Bing Bang and 'Secret Garden' fans. The well-impersonated parody was screened at Big Bang's comeback concert and delivered so much laughter to fans.
TOP played as Kim Joo Top (Kim Joo Won), G Dragon acted as G Raim (Gil Raim), Seungri became Seungska (Oska), Taeyang acted as Director Tae (Director Im), and Daesung became both Secretary Kang (Secretary Kim) and Joo Top's evil mom.

They acted out the popular scenes of the drama, such as the sit-up scenes, the body switch, the Joo Won-Oska's funny lip kiss, and even the famous cappuccino-foam kiss. TOP even was shown wearing the exact same blink-blink track suits that Hyun Bin wore in 'Secret Garden. Also, TOP's house in the parody is the same house that Hyun Bin lived in the drama.
Check out the video below to watch the parody with English Subtitle: